Join us for our Carers' Festive Party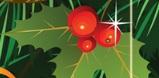 There will be food, music, dancing and merriment!
You can reserve your free place using the form below, or ring the admin team on 020 8646 7515.
Please contact us:
If you wish to bring the person you care for or a supporter, as space is limited.
If you have any access or mobility needs we need to know about.
If you have any questions.
Soft drinks will be provided. Carers are welcome to bring their own drinks, including alcoholic beverages. But please drink responsibly.
Thank you to our funders, The Wimbledon District Nursing and Midwifery Benevolent Society (WDNMBS)