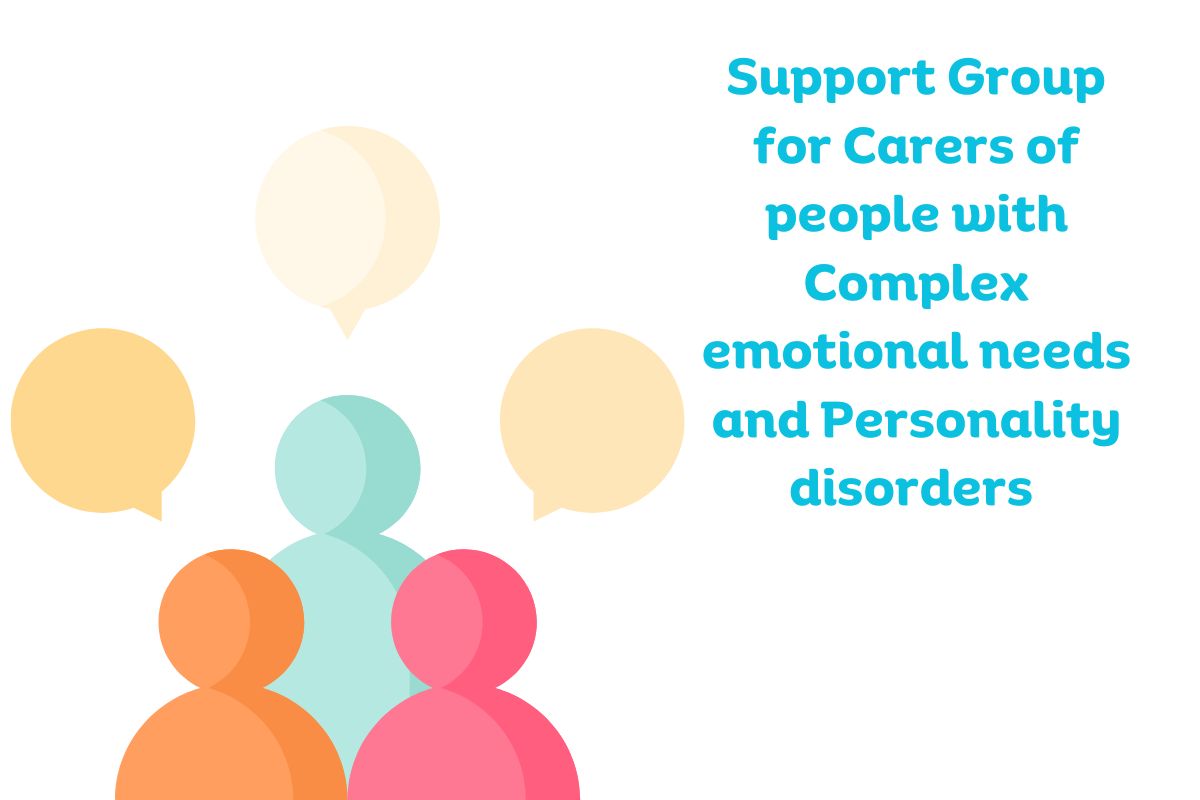 Do you have a close relative or friend who has complex emotional and behavioural needs, or a diagnosis of Personality Disorder?
If so, you may have had some difficult and challenging situations to face, and feel very concerned about your situation, as well as the (sometimes extreme) problems faced by your loved one.  And if you are the parent of the person with support needs, you may also be concerned about younger siblings or grandchildren in the family.
This meeting will be held at Sutton Carers Centre. But, if you wish, you may join by Zoom – please ask for the link. 
Group facilitators, Naomi from Sutton Carers Centre and Marcella from Carers Support Merton, offer a friendly, supportive and non-judgemental environment, welcoming all who attend, providing the opportunity to share experiences and gain mutual support, in a safe space to talk about your personal experiences as a Carer.
If you care for an adult with a diagnosed or undiagnosed Personality Disorder and are registered with one of the Carers Centres, book your place using the form below or contact us if you would like to know more, or would like to join the meeting via Zoom.
Alternatively, if you need information, advice or in-depth emotional support regarding your caring role or related issues, please feel free to get in contact with us.
Contact Marcella Meloni,  Carers Needs Assessor (Mental Health) at Carers Support Merton on 020 8646 7515 or marcella@csmerton.org
Bookings
Do you already have an account with us?
Sign In
Log in if you already have an account with us.